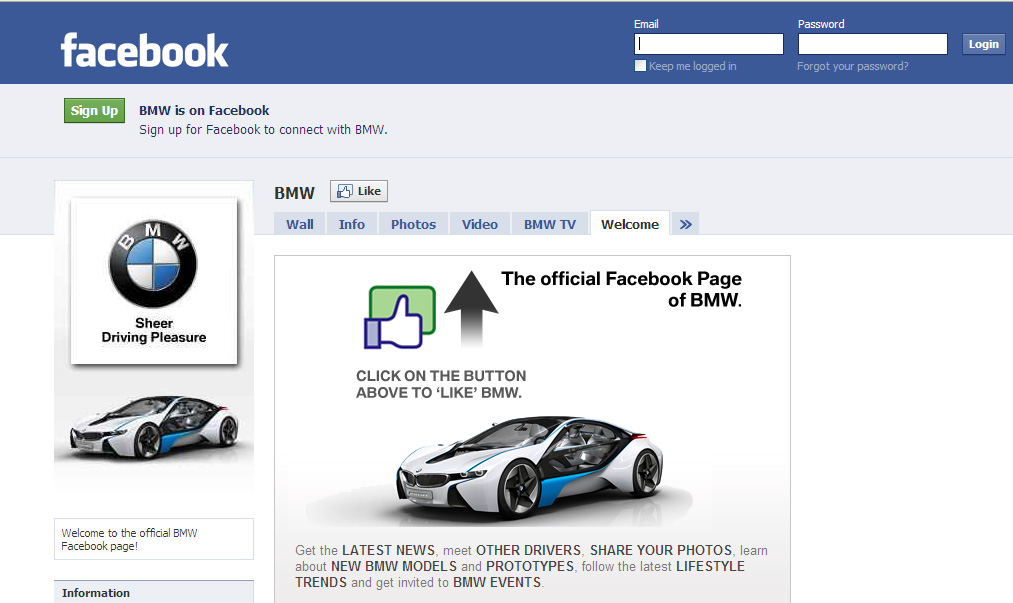 BMW just recently received the number one ranking in the L2 Prestige 100® Facebook IQ. The index, which is in its first year of existence, ranks luxury brands in categories such as fashion, jewelry and cars on their social media campaigns.
BMW has made it a point to excel in the use of social media to market their vehicles. The German automaker maintains an incredible amount (54) of unique Facebook pages that each correspond to different geographic areas, market segments and products.
"The brand's global page plays host to 5.5 million fans, and registered the highest engagement rate in the index," commented Maureen Mullen, Director of Research and Advisory at L2. "With another 50+ Facebook pages catered to local markets and specific models BMW is driving away from the competition."
So how did L2 came to their conclusion? Participants were analyzed in the categories of size (growth), engagement, programming, and integration. Over 200 data points were used to grade each brand and then overall standards of genius, gifted, average, challenged, or feeble were awarded.
"We see social media as a key component to all of our marketing and communications strategies," remarked BMW's Manager of Marketing Communications and Consumer Events, Trudy Hardy. "Over the past several years we've made a concerted effort to engage BMW customers and fans through social media channels and are thrilled to see our work recognized."